We are Assets managers and we aim to participate in the construction of the tomorrow's legacy.
Our approach aims to participate in the evolution of the architectural landscape.

Why Sélection Immobilière?
Real estate has always been an asset class highly sought after by private and institutional investors alike.
We are committed to researching and selecting for our clients the real estate investment opportunities that meet their expectations and needs.
And we allow them to diversify their assets and generate secure short or medium term revenue streams.
Sélection Immobilière consists of a small team dedicated to successfully delivering on the mission our clients trusted us with.
These missions may require the involvement and cooperation of several subject matter experts, which we have the ability to gather and manage. The field expertise can vary from: real estate , legal , financial, administrative and commercial all along the real estate value creation chain.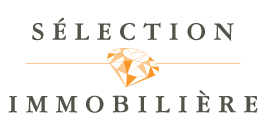 SITE
Who are we?
Our values
Missions
Consulting and asset management
Type of subjects
Contact