Our clients are developers, family offices, private and institutional investors, hoteliers and merchants who can be either interested to buy or to sell.


We work on redevelopments, active management, leasing, monitoring construction, conversion and transformation of property by changing its destination and its allocation.

We strive to provide an asset that corresponds to our clients' criteria and we support them all the way to asset delivery.

Our services range from portfolio assessment, consulting and support on property acquisition or arbitrage by providing our expertise and market knowledge to clients wishing to develop or structure their real estate assets.
Together we analyze their needs and objectives in order to define the strategy and appropriate investment platform.
Our role:
Identify an asset
Study the market and positioning of an asset in its environment
Negotiate the sale or purchase of land
Audit and select teams best suited for selected asset
Administrative relations in particular to control the management of a building permit process involving various parties : mayor , elected officials, technical services , Voyer Architect , Architect of Historic Monuments , Architectural Buildings of France , Regional Directorate of Foreign Affairs and culture, Highways etc …)
Carry out the instruction permits to build up its procedures and obtaining full authorization
Establishment of tenders or over-the- counter with general contractor or independent lot
Prepare the draft from the construction phase to the commercialization phase
Relationship with neighbors and new investors before, during and after
Check Schedules
Follow the site until the lifting of reservations and delivery with report and photo report
Manage the land to optimize its value
gérer le foncier pour l'optimisation de sa valeur
Establish and manage commercial brokers team and marketing & promotional materials.
Sales and transaction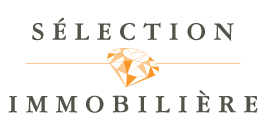 SITE
Who are we?
Our values
Missions
Consulting and asset management
Type of subjects
Contact