In order to represent the best interests of our clients and meet their requirements with discretion, confidentiality and professionalism, we work usually in exclusivity.

We develop long standing relationships and those who have trust us recognize our honesty, loyalty, rigor, accuracy, responsiveness, perseverance and perfectionism.
Our commitment is to offer and provide a bespoke service to meet the needs and expectations of our clients.
Rehabilitation aims to protect our architectural heritage, our history and it brings places back to life. We find our motivation in participating in the construction, rehabilitation and maintenance of the heritage of tomorrow.
This alchemy between history and modernity is what we are passionate about. We feel great satisfaction in advising an investor in his investment or divestment of an asset, which is always a long and important decision.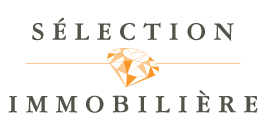 SITE
Who are we?
Our values
Missions
Consulting and asset management
Type of subjects
Contact