We represent our clients at each step, act on their behalf, and assist them in carrying out their project. We take a long-term approach to the support we provide and we comply to the specific criteria of our clients.

A set of tailored services for investors to maximize their investment and in conjunction with our expertise in residential, office buildings, mixed-use buildings, land, hotels and building lots.
Through our network of contacts we have the means to mobilize at any time a team of professionals specifically adapted to the constraints of a project, capable of handling the most complex issues.
When we delegate it is to better manage and supervise the missions providers . We act as vigilant and demanding conductors.
Our mission thereby assures the coordination between the different actors legal , tax, notaries, architects , designers, engineers, consultants , project manager, insurers… with the aim of monitoring operations throughout the duration of contracts signed with these service partners.
The ambition of our clients can be to protect their portfolio, to diversify, to grow and eventually to prepare its transmission.
We study all market opportunities, visit and validate each property before offering it. Technical and legal due diligence is performed before each acquisition by a deal-specific team of experts
In the context of rehabilitation with the client different scenarios are considered modeled and studied.
We are involved at all deal stages and we have gained a solid legitimacy due to our experience of complex and sensitive issues.
We oversee the entire investment before, during and after.
We create value by managing property freehold or condominium lots managing daily tasks.
The current management allows the monitoring of revenue collection, to control budgets and maintain the relationship with tenants.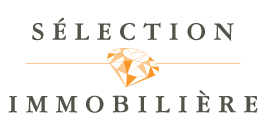 SITE
Who are we?
Our values
Missions
Consulting and asset management
Type of subjects
Contact